The Woks of Life    blog, instagram, EN
With over 7 million monthly page views, The Woks of Life is one of the most popular blogs featuring Chinese recipes for an English-speaking audience. It is run by a family of four (Bill & Judy, and daughters Sarah & Kaitlin). They started the blog in 2013 as a way to document their family's history through food and now in 2020 it has become a recognized, authoritative source for Chinese cooking.
Maggie Zhu – Omnivore's Cookbook    blog, instagram, EN
Omnivore is a blog started by Maggie Zhu in 2013. She grew up in China but because of her open-minded parents, she got to enjoy and explore western cooking since a young age. In her "About" page, Maggie shared her definition of what modern Chinese food means to her:
To me, "modern" Chinese cooking means: Sharing my family recipes with proper measurement, so it's more approachable for non-Chinese audience and suitable to cook. My grandma never used any measurement and my mom rarely does. To recreate my favorite Lion's Head Meatballs, I recorded the recipe by observing and then experimenting in my kitchen…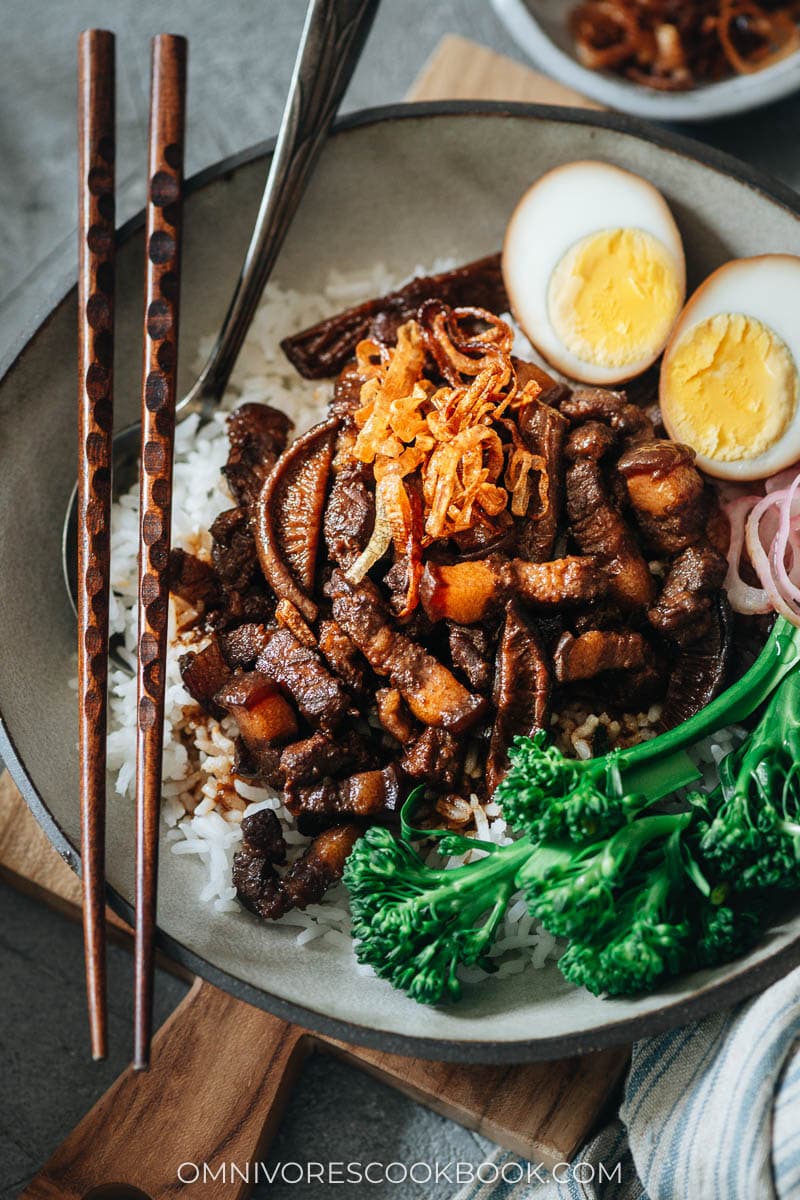 Chinese cooking demystified    youtube, EN
This channel is started by Steph and Chris, a couple that lives in Shenzhen, China. They share traditional Chinese recipes to an English-speaking audience. They aim to re-create recipes from some of their favorite restaurants in China to home cooks around the world who want to learn more about Chinese cooking.
李子柒 LIZIQI    youtube, CH
Liziqi's channel shows the art of countryside living. Her food series and production style in a way showcases "traditional/ancient" Chinese cooking that focuses on using seasonal ingredients. She creates videos from her hometown in the rural area of Sichuan.
曼食慢語 Amanda Tastes    youtube, blog, CH
Amanda's youtube channel is a hybrid between a typical recipe-based youtube channel and a food influencer channel. She is based in the UK and posts recipes regularly as well as travel vlogs and food vlogs.
滇西小哥 DIANXI XIAOGE    youtube, CH
DianXi Xiaoge's videos are in the style of countryside cooking that explores the traditions and roots of traditional techniques in Chinese cooking. She is based in Yunnan. In each video, she films the compilation of different recipes with one or several main ingredients in a sequential flow.
Ewa & Jeremy Ko – Nom Life    blog, youtube, instagram, EN
The Nom Life is a channel run by Ewa and Jeremy Ko, whom both grew up in first generation immigrant families and family-run restaurants. Their love for food inspired them to start the Nom Life, which often highlights restaurants and food scenes in New York with a focus on Chinese food.
姜老刀 – 日食记的厨房    youtube, CH
In 日食记的厨房, Jiang tells stories through well-produced and edited series through the lens of food. Each episode, the pet will be featured as part of the video. It is truly storytelling through the lens of food. You can get a pretty good sense of their style through one of their early episodes:
吃货老吴    podcast, CH
Lao Wu, a passionate local foodie based in China, reviews specific regional Chinese cuisines in an entertaining way.